Brown Knot Bow Clip Shoelace Accessory
Our easy-to-use shoelace Knot Clips allow you to put your best foot forward without fussing with loose laces and knots keeping your it tight and secure.
Ideal for adults and kids on the go, our shoelace clips hold your knots in place, so you can run, leap, and jump without worry of your shoelaces coming loose.
Fastening your shoelace clips is as easy as 1, 2, 3! Open the clips and slide them under your tied shoelaces. Make sure the clips are centered over the knot and close until you feel a click.

Made with quality materials and is designed with care and hand packed.

*Our shoelace clips are designed for conventional shoelaces, they may not function properly on laces that are too thin or too thick.
PRODUCT DETAILS
Choose The Original Stretchlace and slip into your shoes without difficulty or pain.
Our quality elastic shoelaces are the stylish and practical solution to the mundane task of shoe tying. All you have to do is select the right fit for your feet, tie a taut bow, and never have to worry about tying your shoes again.
Two styles available Flat or Round.
Available in 9 different lengths: 24in, 30in, 35in, 40in, 45in, 47in, 55in, 63in, and 72in. Make sure to measure your current laces to get the right replacement.
Comes in sixteen classic and eye-catching colors:\: Black, Brown, Dark Brown, Dark Red, Grey, Ivory, Light Brown, Light Grey, Navy, Neon Blue, Neon Green, Neon Pink, Purple, Red, Royal Blue, White
Each recyclable box contains 1 pair of laces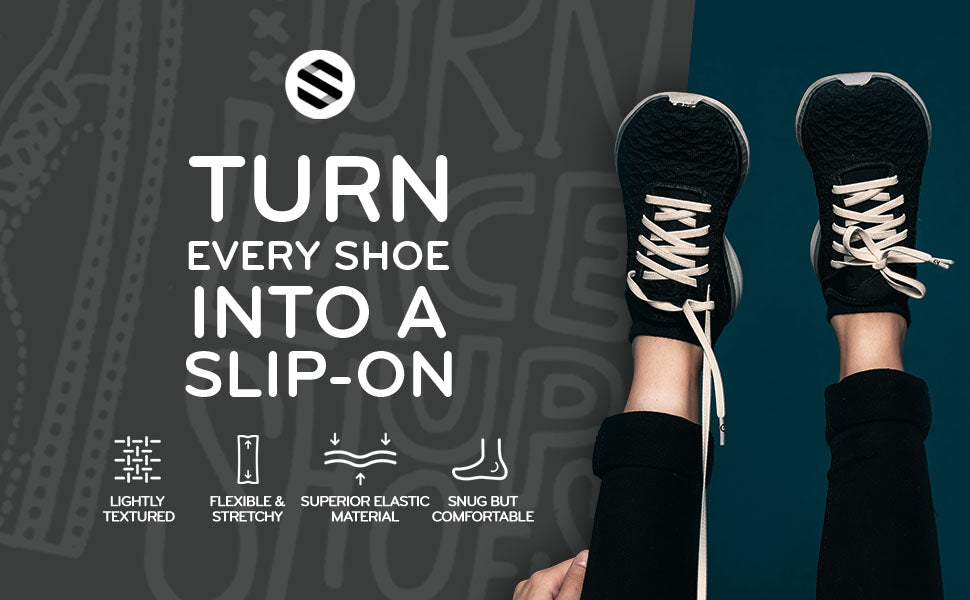 ELASTIC SHOELACES - A SIMPLE SOLUTION TO THE MOST MUNDANE TASK OF TYING SHOES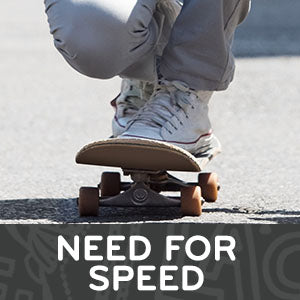 Sometimes we just need to get there fast, whatever your reason, we're there to help:
Travelers waiting at airport security lines
While shopping and trying on pants
Parents can get their kids off to school hassle-free
Runners and triathletes
Gym goers
Adaptive athletes
Perhaps you or a loved one has developing or lost fine motor skills, these laces can help individuals who've lost their dexterity:
Suffering from Multiple Sclerosis or Parkinson's
Autism
Broken, wrist, hand, arm, foot, leg, knee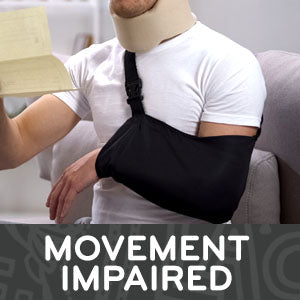 Something as simple as tying laces can be a challenge, elastic laces can provide a solution for those:
Recovering from surgery
Amputees
Disabled or elderly
Stroke survivors
Trouble with bending over
Neuropathy
Wide feet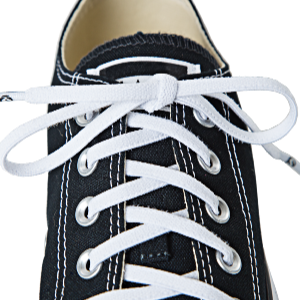 CONVENIENCE
The Original Stretchlace are a helpful addition to any wardrobe, and they are fashionable to boot.
Easy installation: Match up the appropriate length, and lace your shoe as you normally would. Leave enough room to slip your foot in and out, tie a taut bow and off you go!
Traditional look: Tying bows are a rite of passage. Keep the look, but lose the inconvenience of tying.
Flexible fit: Provides the perfect amount of pressure, allowing for a comfortable flex, with snug and firm grip.
Quality: With a softly textured surface, you'll be impressed by the quality of our shoelaces