Meet Jamie Montz: Ecommerce Employee Turned Entrepreneur - Home Business Magazine
Jamie Montz always wanted to be an entrepreneur, but her fear of financial failure got in the way.
"When you grow up with the water and lights being turned off, you crave stability," said Montz, 43, a first-generation American and first college graduate in her family.
"I'm at a point in my life where I'm less fearful of taking calculated risks," she added. "Being an entrepreneur is what I was born to do, and it's taken me up until now to be brave enough to actually go through with it."
Montz spent more than 20 years in ecommerce, and helped to launch many successful brands before working independently as one of the first third-party sellers on Amazon. But in 2014 after years of deliberation, she finally launched her own company, The Original Stretchlace — an elastic shoelace that looks like the classic lace-ups.
The elastic laces are compatible with all types of shoes and boots, and can effectively turn any lace-up shoe into a more comfortable slip-on — allowing for an improved range of motion.
The laces are especially popular among athletes, the elderly and those with impaired mobility.
"Our Stretchlaces are high quality and don't require any special installation or additional hardware, and they look like regular shoe laces," said Montz, who lives in Boise, Idaho. "You just tie your shoe as you normally would and go. The beauty is in the simplicity."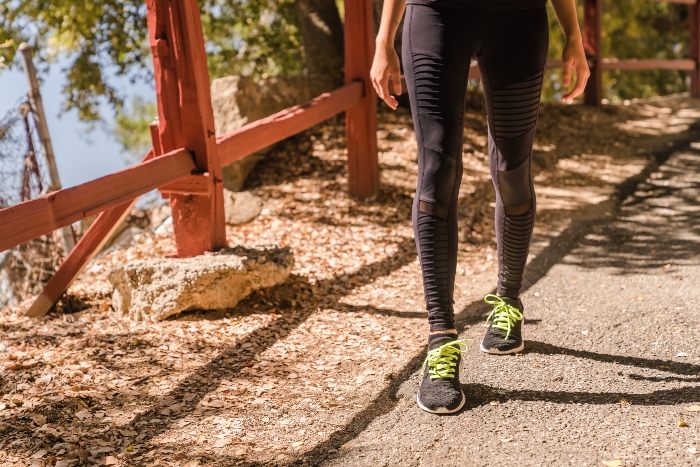 From Corporate America to Entrepreneurship
Montz relished the challenge of founding her own business, and says its well-being is among her primary focuses.
"What I enjoy most is conquering an insurmountable task," she said. "I get the most enjoyment and satisfaction out of solving complex problems. It's not enjoyable while going through it but the rewards are worth it."
Experience working for other companies provided her with a healthy perspective, and she says she doesn't take her entrepreneurial endeavors for granted.
"When you are an entrepreneur you are constantly working or thinking about your business," Montz said. "When I worked for another company, I would be able to turn it off once I got home. As an entrepreneur, I find this isn't as easy. So, I take advantage of the benefits of being an entrepreneur when I can."
She maintains a healthy balance, and enjoys exercising and spending time with her husband and three sons. In fact, almost all of her innovative ideas were curated at home, where she also emphasized the development of her brand.
"All of the ideation, prototyping, sampling, testing it all happened at home, Montz said. "It also happened in the car, at the park, during dinner, after everyone was asleep."
The Original Stretchlace is distributed on Amazon, and will soon be available at Walmart, she says.
"I've been in ecommerce for 20 years and for most of that time Amazon has been the changemaker and I don't foresee that changing anytime soon," she said. "If you are selling online, you need to be selling on Amazon as part of your strategy."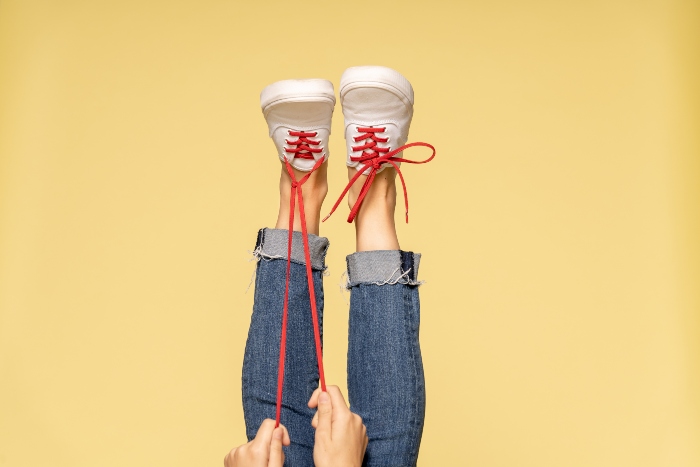 Growing Your Home Business While Setting Boundaries
Montz says it's important to set aside space for your business and noted that in the early stages your space could be anything from a bag, to dresser drawers, to filing cabinets.
She has designated office space and time for her business and says it's important to set expectations for family and friends that often misinterpret her availability because she works from home.
"When I was in an office setting, it seemed to me that during office hours my time was off limits because I was at work," said Montz, who hails from Korean heritage. "For some reason, a home office changes that dynamic and people start to think that you're available. It took me awhile to realize that my perception was the issue, so I worked to reframe my mindset."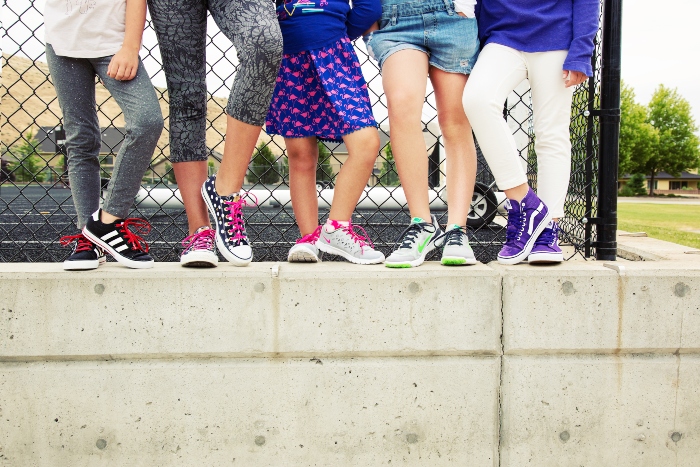 Words of Advice for Home Business Owners
With corporate and entrepreneurial experience to her name, Montz has plenty of advice for fellow home business owners.
"Eventually, with enough hard work, patience, and determination you'll get there," she said. "It may not be the timeframe that you believe it should be in, but that's where patience comes in."
She also offered some words of encouragement for people who aren't quite where they thought they would be with their business.
"You really have to learn to crawl before you can walk," she said. "With proper planning, a home business can be run just as effectively as an office. … With a home business you can outsource your needs and have remote agencies, staff and additional financial freedom. There is less risk, tax advantages and no commuting. Focus on the positive and eventually you'll get to your goal."
Written by 
Kalani Dantley